Description

Depuis 40 ans, l'avortement est autorisé en France. Il est temps de faire le bilan, de mesurer les conséquences de cette législation sur la population française, de connaître et aider ceux qui défendent la vie.
Participez à la publication du livre IVG sans tabou : IVG, contraception, IMG, PMA, eugénisme…
Quels sont les enjeux et les conséquences de ces soi-disantes « avancées » sur notre pays ? Aidez-nous à défendre la vie, à faire comprendre les évolutions législatives depuis 40 ans et à donner à chacun les moyens de s'engager.
Le livre sera édité dans les prochaines semaines.

For 40 years, abortion is allowed in France. It is time to take stock, to measure the impact of this legislation on the French population, to know and help those who defend life.
Join the publication of the book IVG without taboos : abortion, contraception, Medical termination of pregnancy, Assisted reproductive technology, eugenics...
What are the issues and consequences of these so-called "Advancements" in our country? Help us to defend life, to make people understand the legislative developments for 40 years and to give everyone the means to get involved.
The book will be published in the coming weeks.
LE CONTENU DU LIVRE QUE NOUS SOUHAITONS PUBLIER / What the Book is about ?

1. Les évolutions de la loi, toujours plus permissive et liberticide vis-à-vis des opposants. Les évolutions de la recherche avec ses dérives eugéniques
2. Les conséquences pour les femmes (psychiques, maladies, …), leur entourage (syndrome du survivant), le milieu médical, la société. Nous partirons d'études scientifiques pour les décrire
3. Agir : la vie est plus forte. Comment chacun, avec ses talents, peut s'engager. Présentation des associations qui œuvrent pour la vie : maisons d'accueil aux futures mères, engagement politique, engagement civique, …

1. First, about changes in the law : A law that is still more and more permissive. At the same time, The opponents are the target of draconian laws. Second, about research developments with eugenics.
2. Consequences for women (emotional trauma, diseases, ...), the relatives (survivor syndrome), the medical community and society. We will base ourselves on Scientific Researches to describe them.
3. Getting involved : Life is stronger. How everyone with his talents, can get involved. Introduction to non-profit prolife organizations: shelters for expectant mothers, political and civic commitments.
QUI SOMMES-NOUS / Who are we ?

"Réseau Vie : se former pour agir" a été créée en 2008 par Patrick RECIPON avec l'aide du père MATTEO à Lyon. Elle a pour vocation d'organiser des conférences, des cycles de formation et encourager chacun, avec ses talents à s'engager pour promouvoir la vie de la conception à la mort naturelle.
En 2008, un cycle de formation sur la Vie soutenu par le cardinal Barbarin qui avait rencontré un vif succès.
En 2009, Mgr Batut était l'invité d'honneur lors d'un week-end de formation chez les Chartreux.
En 2010, l'association avait organisé un cycle sur la fin de vie.
En 2012, cycle de formation avec le Collège Supérieur sur le thème : "Accueillir la vie, quels enjeux ?"

"The life network : getting trained for action" was created in 2008 by Patrick RECIPON with the help of the father MATTEO in Lyon. Its mission is to organize conferences, training courses and encourage everyone with his talent to promote life from conception to natural death.
In 2008, we organized a training course on bioethics. It was supported by Cardinal Barbarin, and met great successes.
In 2009, Bishop Batut was the guest of honor at a weekend training in the Catholic Institute of Education, "Les Chartreux".
In 2010, We organized a cycle on the end of life.
In 2012, We also organized a training course with the Higher College on the topic : "Greet life, what issues ?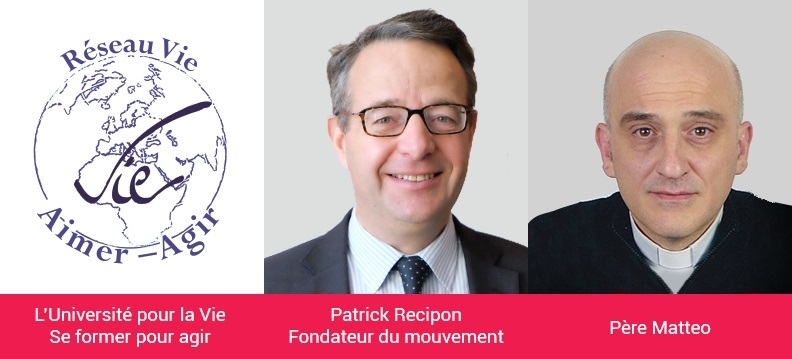 Ce livre s'inscrit dans cet objectif. Comprendre ce qui s'est passé ces quarante dernières années pour mieux agir en faveur de la vie.
Pour réaliser ce projet de livre, nous avons demandé l'aide d'un journaliste professionnel, Jacques de Guillebon : journaliste, indépendant et essayiste, chroniqueur à La Nef.

This book is part of this great adventure to serve Life. Understanding what happened the last forty years to improve our strategy in favor of life.
To realize this book project, we asked the help of a professional journalist, Jacques de Guillebon : journalist, independent and essayist, columnist at The Nave.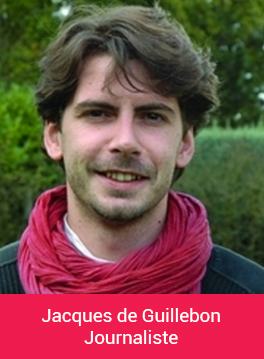 Describe your project goal

Le budget pour éditer 1 000 exemplaires dépasse les 7.000 euros (rédaction, création graphique et impression). L'argent récolté grâce à vos dons nous permettra d'aller au bout de ce projet.
Nous souhaitons, grâce à vous, diffuser ce livre le plus largement possible avant l'été 2015 en :
Le vendant dans les librairies grâce à des réseaux spécialisés
Organisant des conférences pour le présenter
L'annoncer dans les médias
Vous pouvez le précommander et l'offrir autour de vous. Nous avons fixé son prix à 15 euros + frais de port 4 euros.

The budget for 1000 edited copies exceeds 7,000 euros (writing, graphic design and printing). The money raised through donations will allow us to go through with this project.
We wish, through you, to distribute this book as much as possible before the summer of 2015 :
To sell the book in bookstores through specialized networks
To organize conferences to introduce the book the general public.
To get the attention of the media
You can preorder it and offer it around you. We set the price at 15 euros plus postage 23 euros.