Beschreibung
The abbey is about to crumble !
Sénanque abbey is almost a millennium abbey. Beyond the famous pictures we know of the church surrounded by lavanders, it is firstly the place where a religious community lives, and where visitors can contemplate, rest and pray !
Every year, no less than 400,000 people visit the abbey, attracted by the place's peace and beauty. Senanque is nothing but this unique jewel, both sober and yet spectacular. A religious community of seven Cistercian monks continues to pray and to live there. Their daily work provides them with the ressources to live and to upkeep the abbey.
Today, Sénanque abbey is jeopardized by crumbling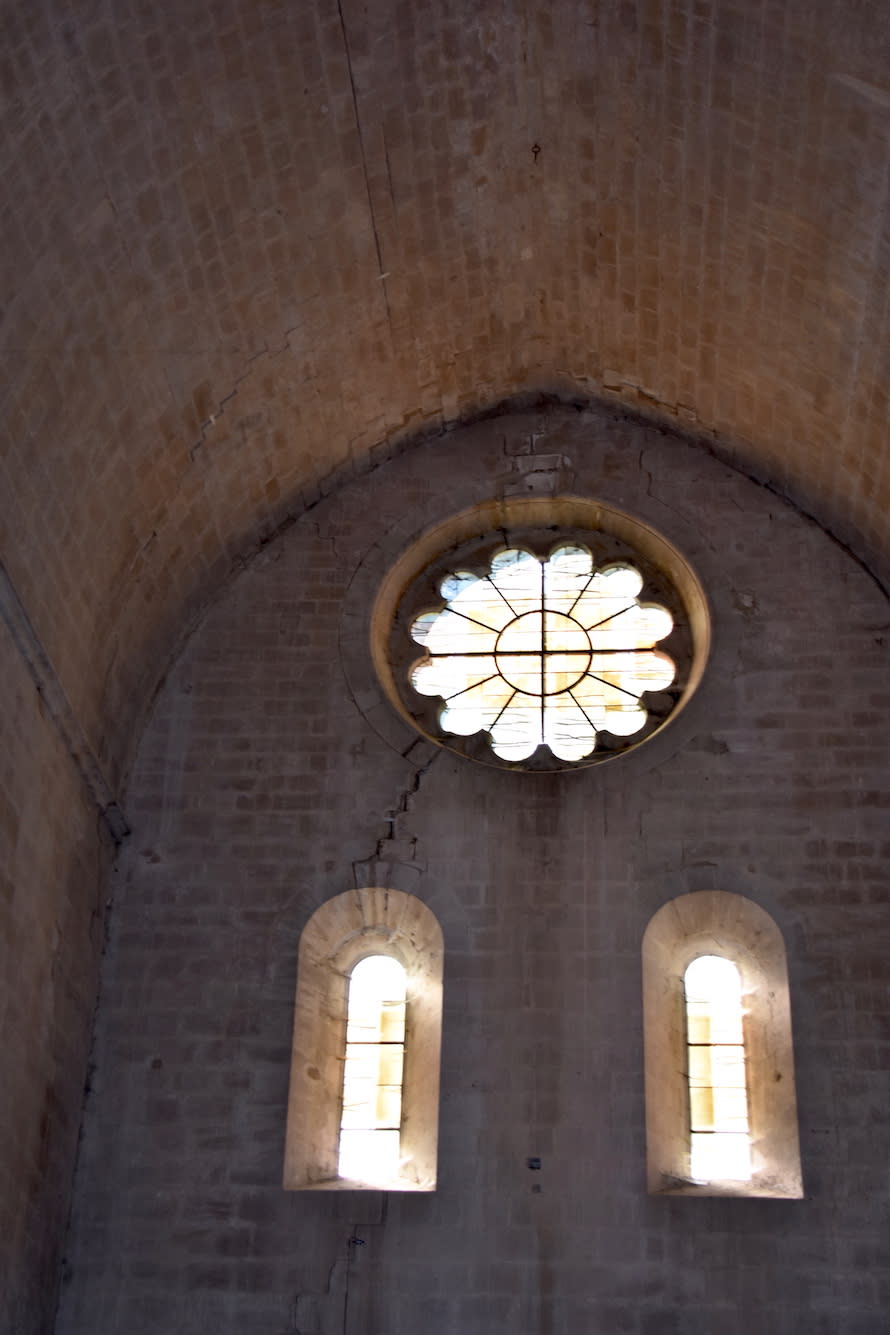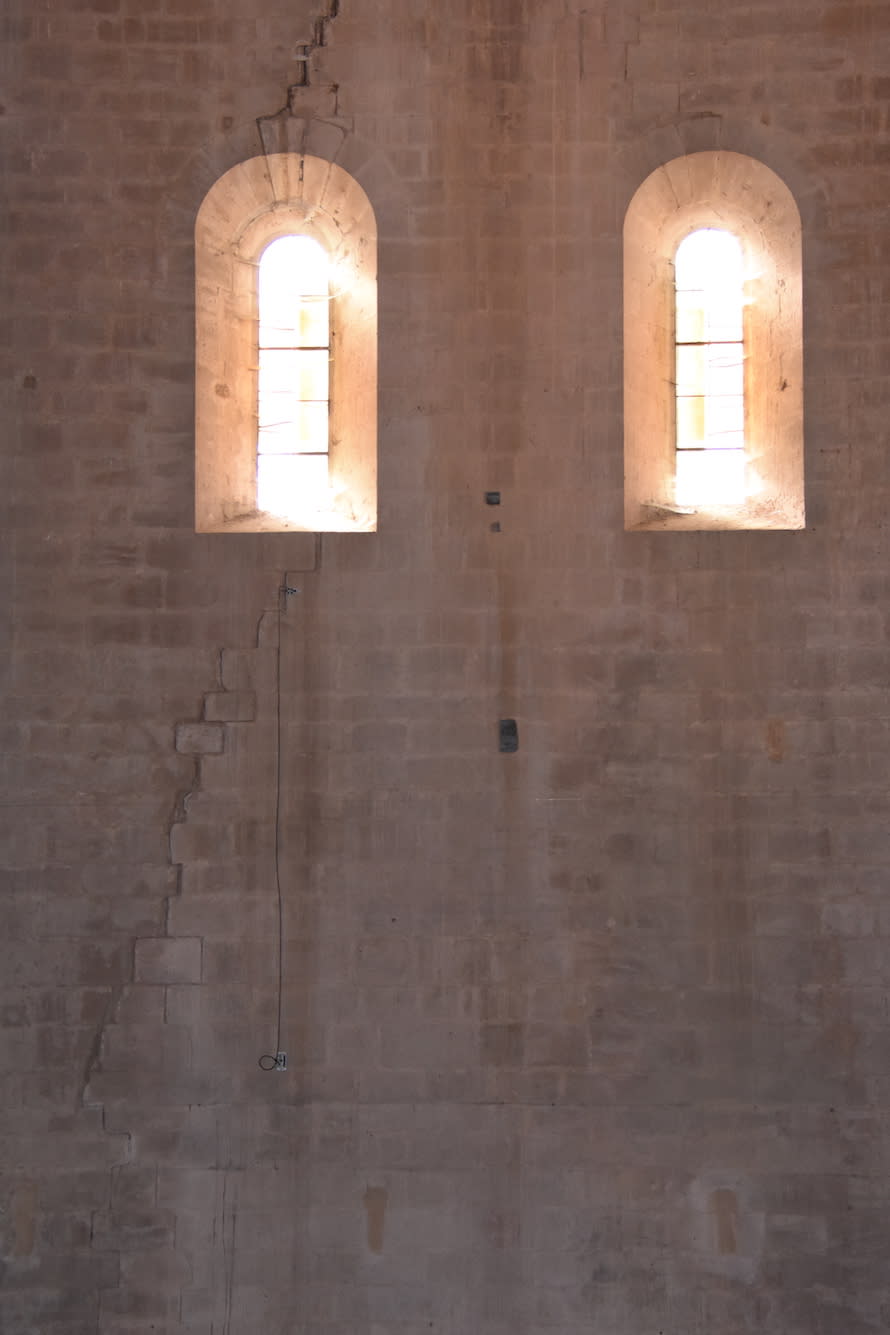 An overview of inside cracks
The needs for renovation are huge, an the monks' ressource won't be enough to adress them, far from it. To prevent the abbey from crumbling, 400.000 euros must be urgently gathered
It is much, but we are all concerned. At least all those who are aware of the peril ! Being aware, it is our duty to financially contribute, as far as we can, but also to share the news with as many people as we can!
Doing so may take
5 minuts of your time
:
Five minuts to save a nearly millenium awesome abbey !
What is exactly the current situation ?
Due to the pending peril, the abbatial church has been closed. The whole church structure has been destabilized by the removal of the estern abutment in 1974. The situation worries the experts, fearing the church complete loss
Several church structural components show alaming vulnerabilities:
Constraints on the foundation exceed foundation ground resistance
Gables are no longer attached to gutter wall
Important cambers can be observed on gutter walls
Nave voult is about to collapse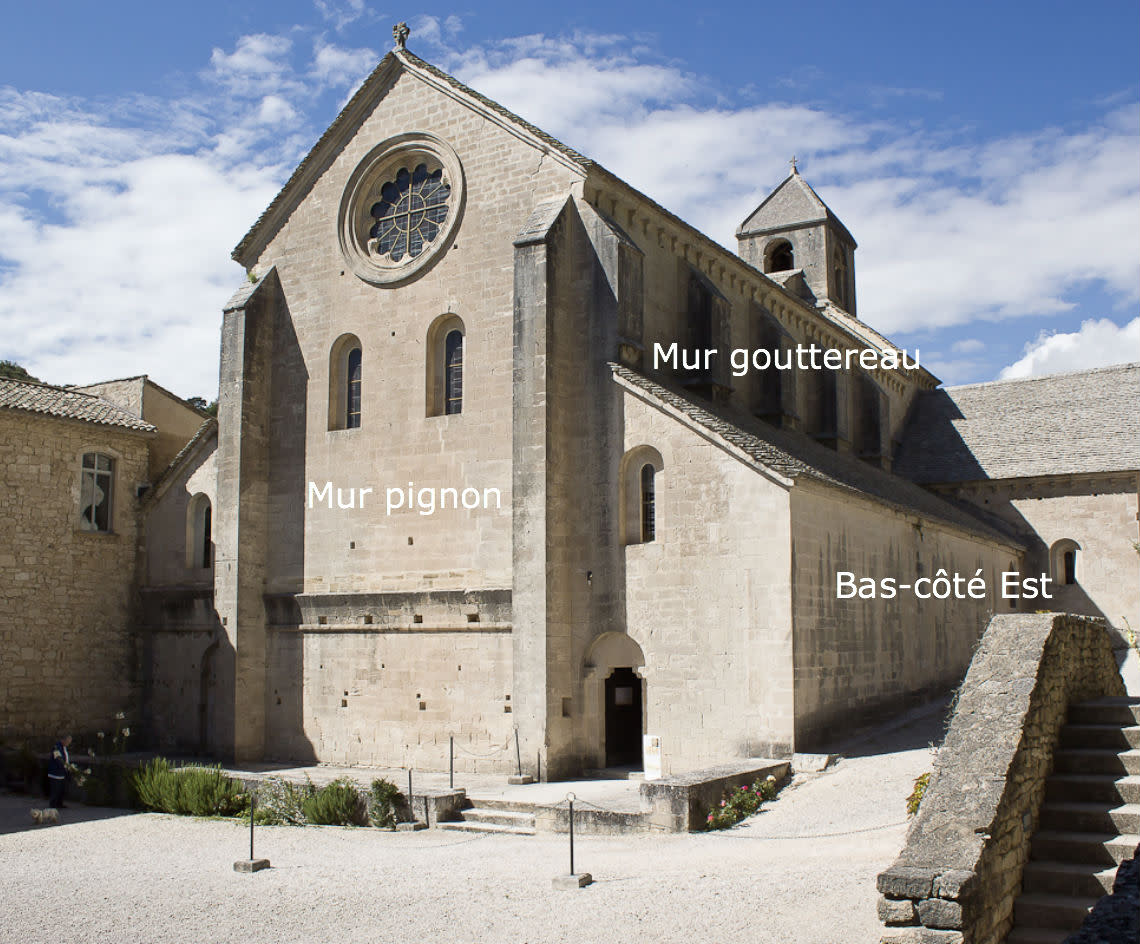 visibilityStructural weaknesses' detailed plan
In order not to definitively lose this Norman jewel, we send an SOS to the world !
So far, generations of monks have been able to preserve the unique abbey. Today, we have a date with History !
How will we use the collected funds?
The safeguard projects consists in raising buttresses, enabling to buttress the church. The funds collected within this crowdfunding campaign will be granted to this task as a priority.
Arching the bell tower cupola would limit the structural mess. Setting stakes would strenghten the abbatial church foundations. Fixing cracks, reconnecting gables to gutter walls, all those works would enable to save the church, while preserving the architecture whole!
The safeguard works require 2.2 million euros.
The expenses can be detailed as follows:
Studies: 200,000 euros
Outside and inside church spread: 270,000 euros
East side buttress raising: 200,000 euros
Stakes setting: 120,000 euros
Binding and linking bell tower cupola and frontage gables: 150,000 euros
Cracks fixing : 200,000 euros
Dealing with trimming and masonry: 200,000 euros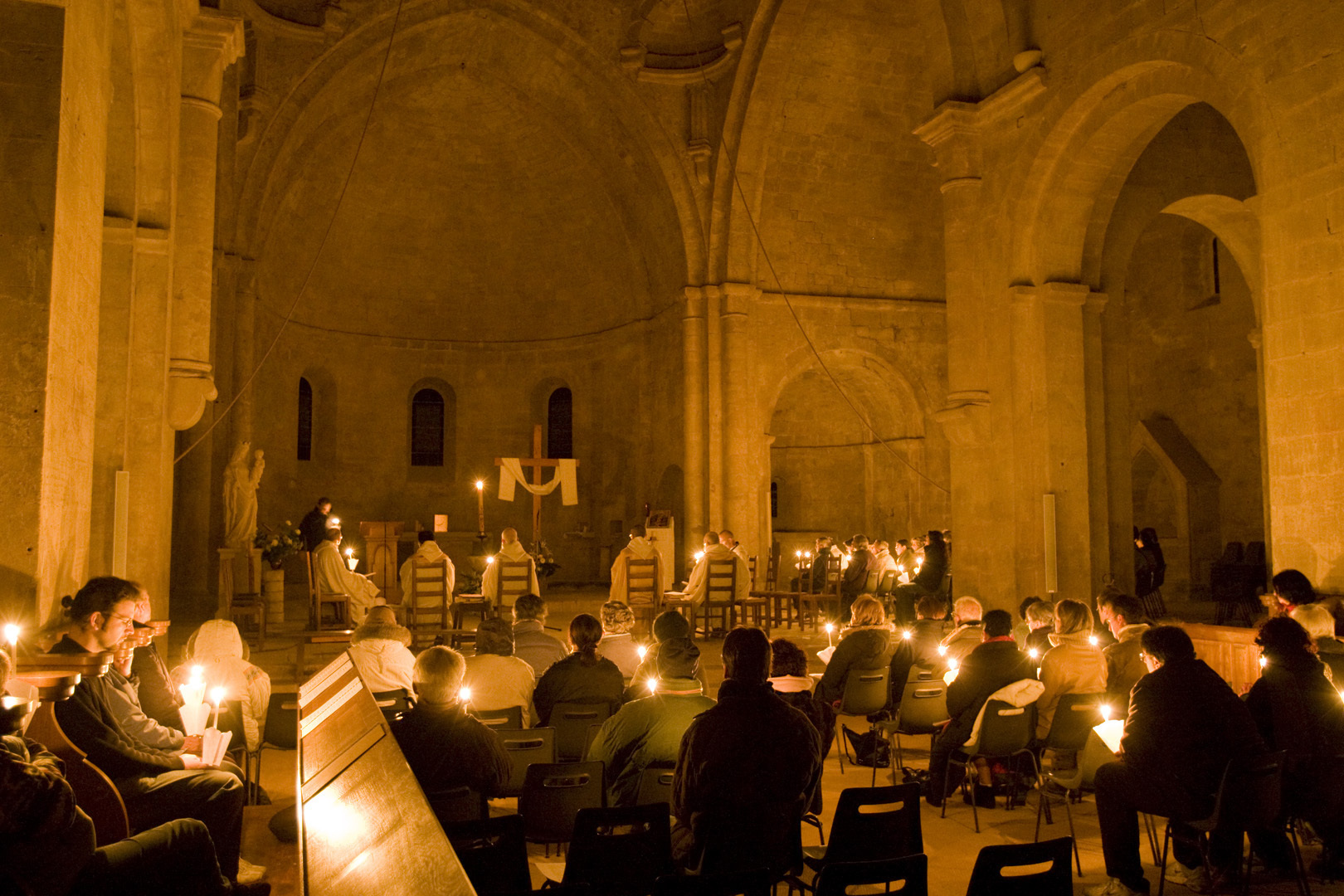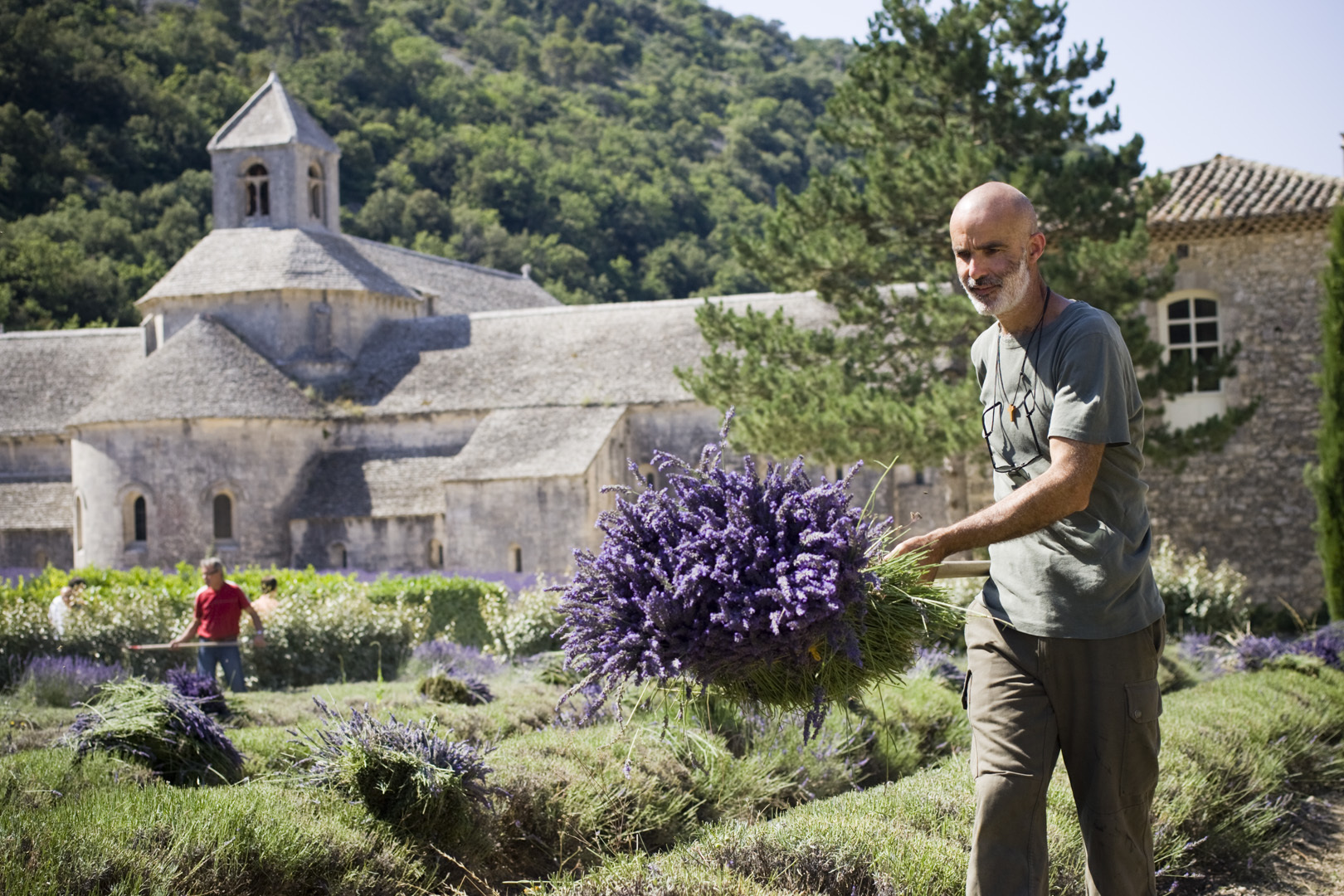 Project timing
Stage 1 : Nave safeguard works are to start by summer 2019 and to end by spring 2020
Stage 2 - Transept safeguard works are to start by spring 2019 and to end by the end of 2020
About Sénanque abbey
Sénanque abbey was founded in 1148. It is the fourth Cistercian abbey to be raised in Provence, after Le Thoronet, Aiguebelle and Silvacane. It stays the purest example of the Norman primitive architecture.
The monks established in the abbey are following St Benedict rule. They work to live : cultivating and processing lavander, vegetal oil, producing honey, organizing tourist visits, managing hospitality service.
Everyone can usually enter the church and attend celebrations. During summer, 300 people commonly attend Sunday mass. Since the church has closed, religious services take place in the winter chapel, which unfortunately cannot receive all the visitors who would like to pray.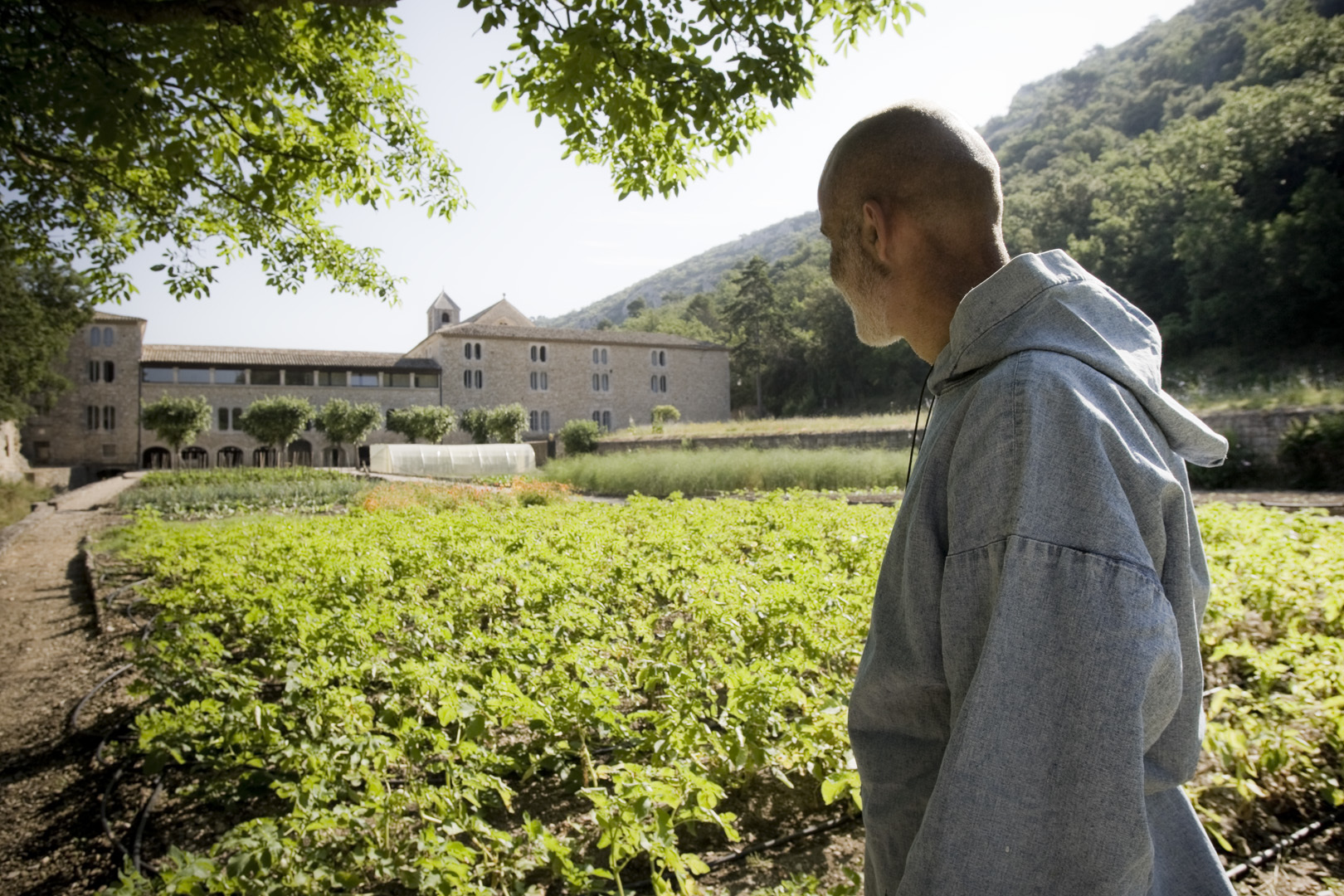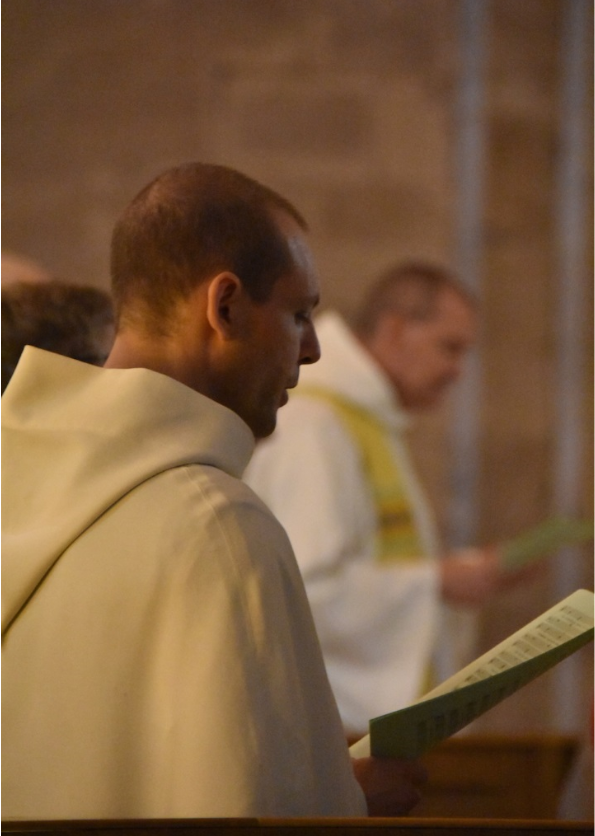 We already thank you for your help and generosity. May we all together protect and transmit the unique heritage to the next generations.