Beschreibung
The Una Voce association proposes, according to article 1 of its statutes, to "promote the Latin liturgy, Gregorian chant and sacred art in the bosom of the Roman Catholic Church". It thus intends to help the Catholic faithful to sing together, with one voice (Una Voce), in the universal language of the Church, Latin, and with the Church's own chant, Gregorian, in union with the faithful all over the world and with all those who have preceded us
The Una Voce association proposes, according to article 1 of its statutes, to "promote the Latin liturgy, Gregorian chant and sacred art in the bosom of the Roman Catholic Church". It thus intends to help the Catholic faithful to sing together, with one voice (Una Voce), in the universal language of the Church, Latin, and with the Church's own chant, Gregorian, in union with the faithful all over the world and with all those who have preceded us. The magazine "Una Voce" (five issues a year) is a publication of 36 pages in color, without equivalent in the French-speaking world, on sacred music and art, Gregorian chant, liturgy, as well as religious history and news.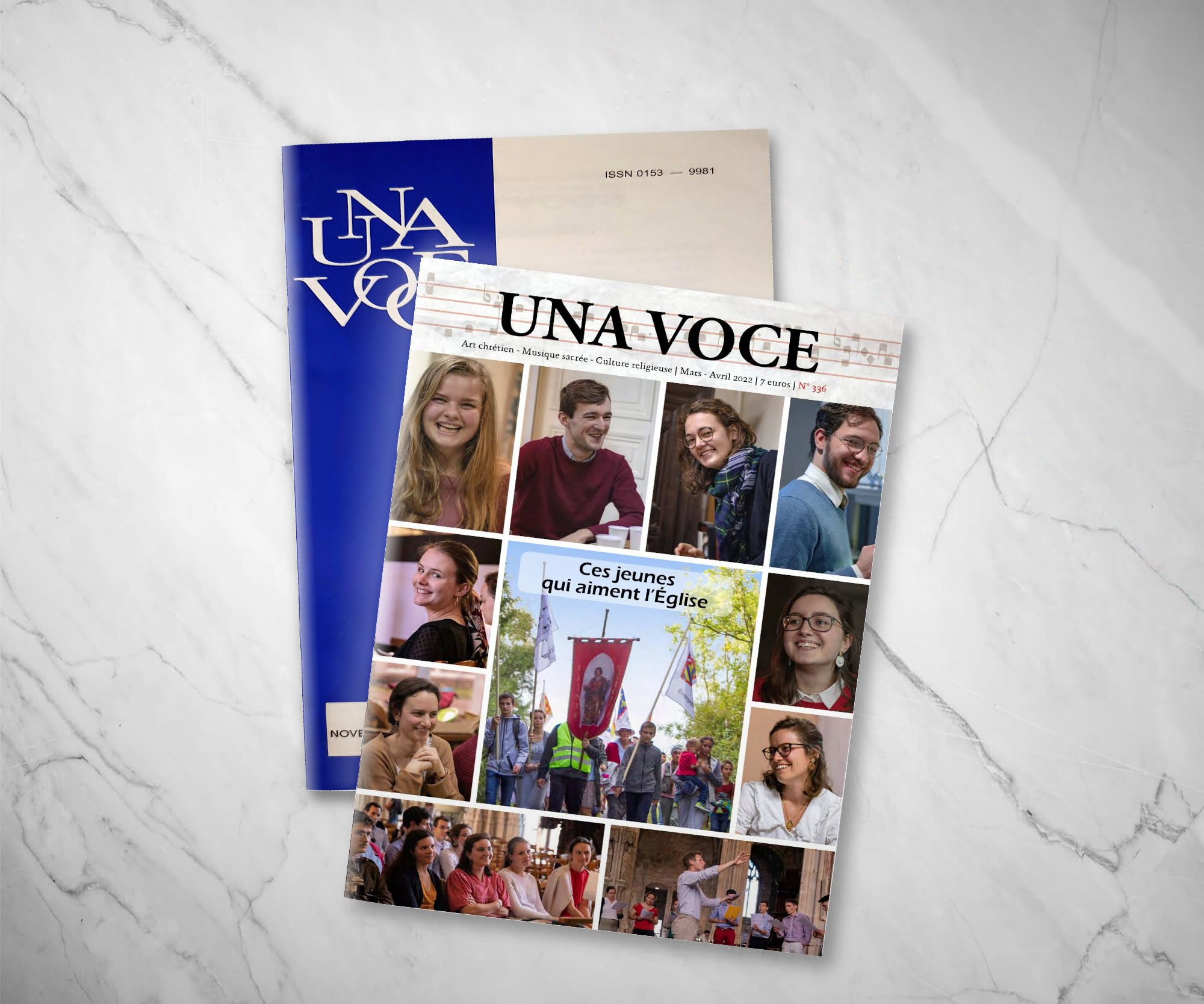 We have reached our 336th issue in April 2022! It is a colossal source of information that we are unable to exploit ourselves because it would be necessary to digitize the whole thing. An integrated search engine would allow us to satisfy any search immediately. Access to this invaluable database has long been demanded of us by many of our members and readers.
This is why we are launching an appeal to raise these funds, the amount of which is estimated below.
We thank you in advance for any contribution, however modest !
Patrick Banken, President
---
Una Voce volunteers are choristers, choir directors, music teachers, organists, faithful, local personalities.
Una Voce members
Sympathizers, patrons, supporters of our action, subscribers most often to our bimonthly magazine.
Protect an artistic, cultural, musical and liturgical heritage dating back more than a thousand years
Using Gregorian chant as the proper chant of the Roman liturgy
Use the Latin language in Latin rites
Contribute to a better knowledge of the Sacred Arts (music, architecture, painting, sculpture, etc.)
Promote the True, the Beautiful, the Good.
Our supporters, our partners :
La Fédération Internationale Una Voce, Radio Courtoisie, Oremus-Paix liturgique, Renaissance Catholique et le Salon Beige.
They will be devoted entirely to the digitization with character recognition of the entire collection of the journal Una Voce and the online hosting by a professional on different platforms. The budget is estimated at €20,000.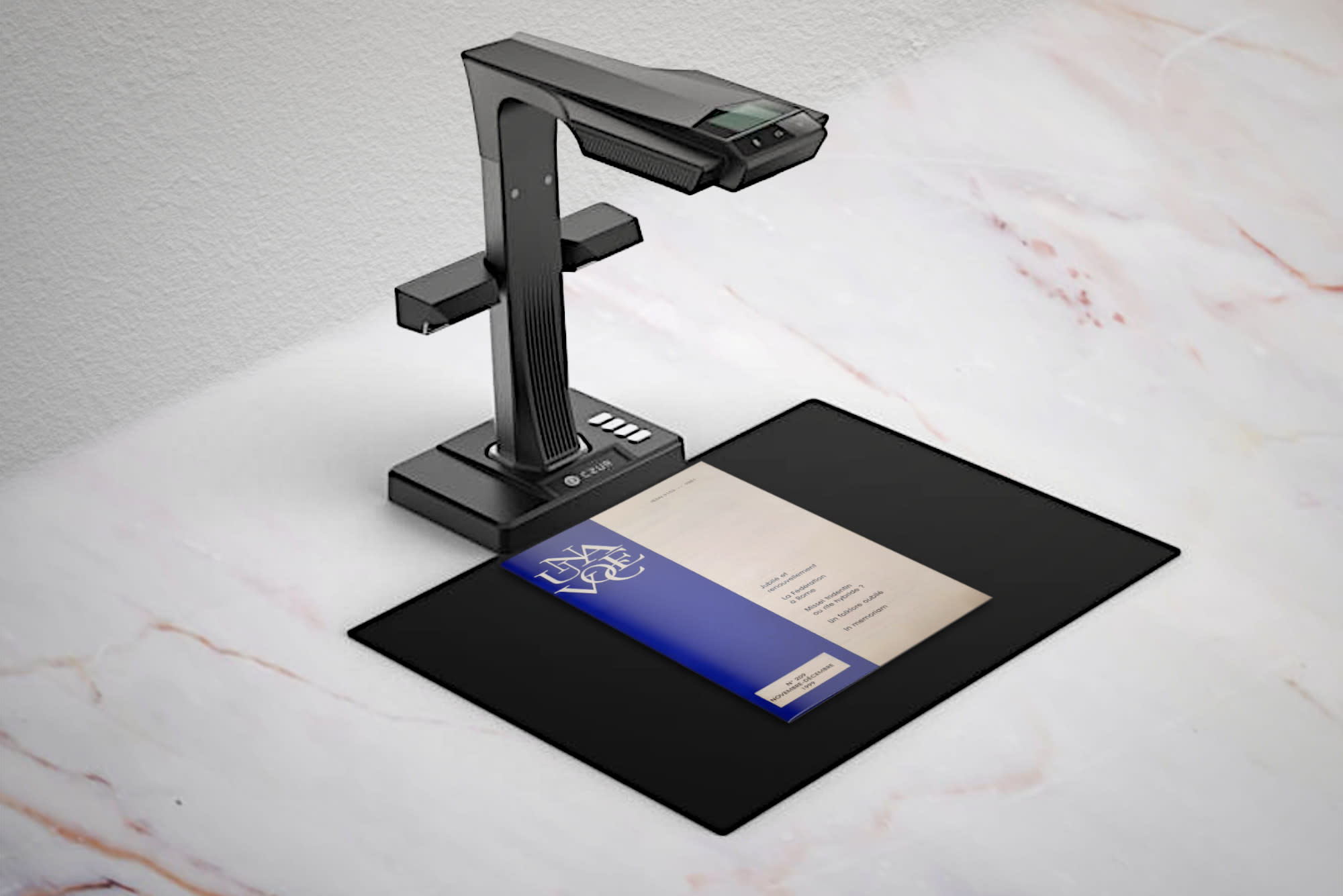 This digitization of journals will make it possible to safeguard six decades of articles, an unparalleled cultural heritage, to promote their immediate accessibility and their search through indexing by guaranteeing their secure storage.
From the bottom of our hearts, we thank you for feeling concerned by this call for donations. Small or big, your gesture is priceless. Only your will counts. With you, the vocation of Una Voce is to share the happiness of sung prayer and to make known the testimonies manifested for six decades.