Description
A long-awaited Nativity scene, rooted in the history of Cambodia
This year, everyone is on at work. A new Nativity scene is under way, more welcoming, more visible, which speaks better than a thousand sermons of what we experience at Christmas! The Bamboo branches are being cut, water basins are being prepared for rice paddies, wooden mini-houses are being built on stilts, and the whole neighborhood wonders what is going on...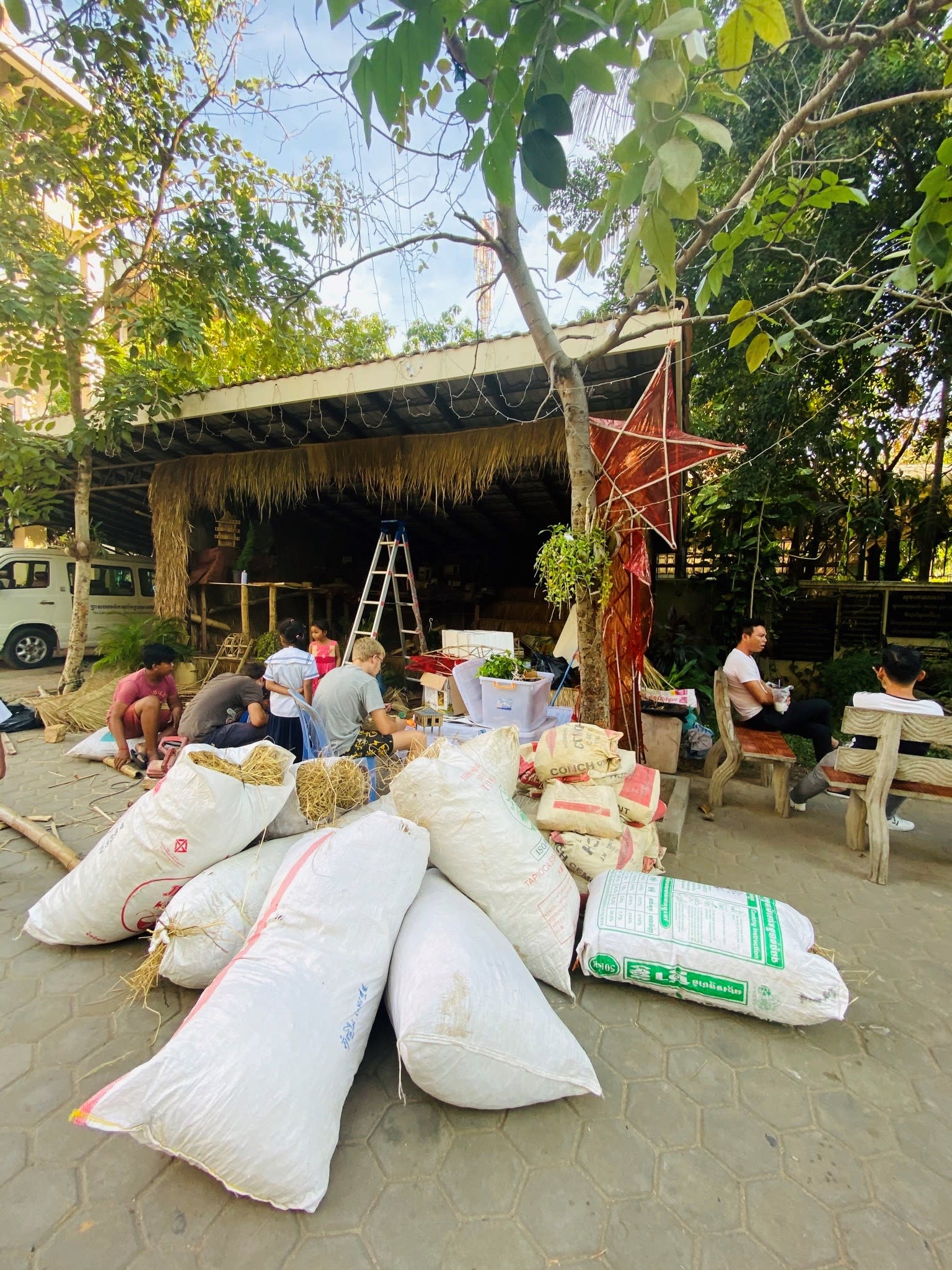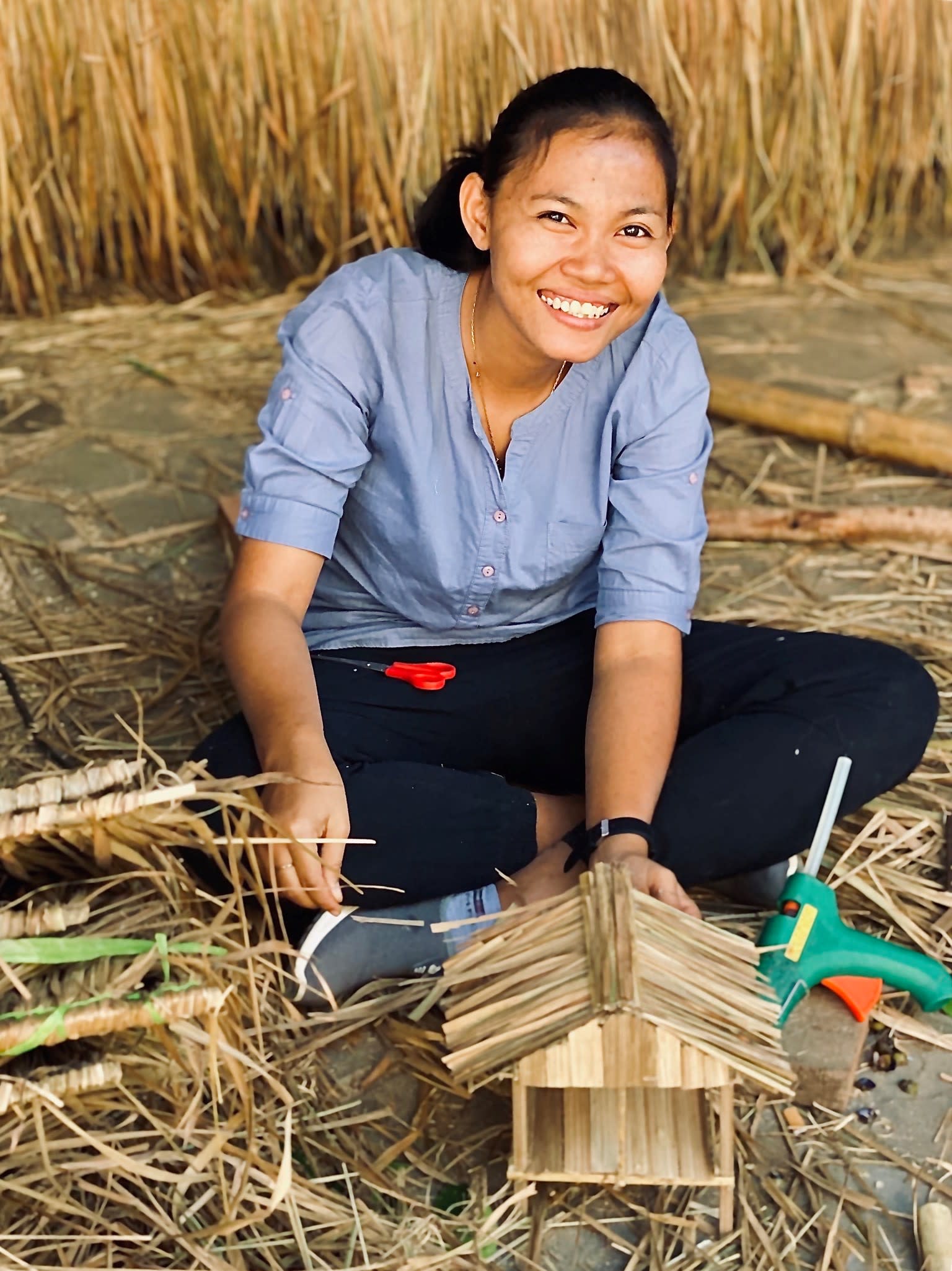 There is only one thing missing: the nativity figurines. We have therefore asked a craftsman to create a brand new Nativity scene for us, on the model of that exhibited last year in the courtyard of the Foreign Missions in Paris last year.
Made of precious wood from Cambodia, this crib integrates Khmer folklore elements and puts the skill of a carpentry workshop in Banteay Priep, a few kilometers from our church out.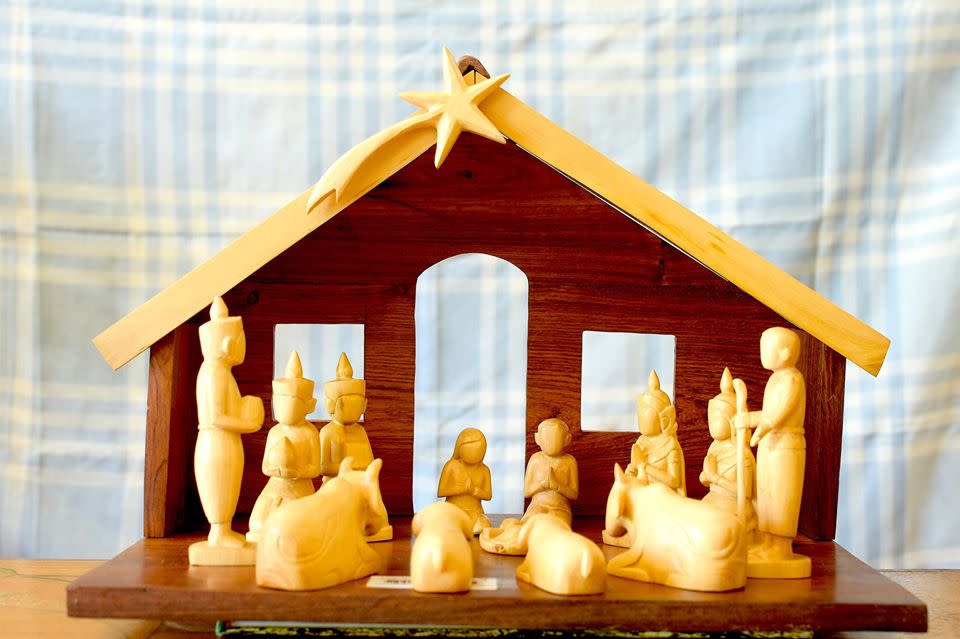 A thriving parish community !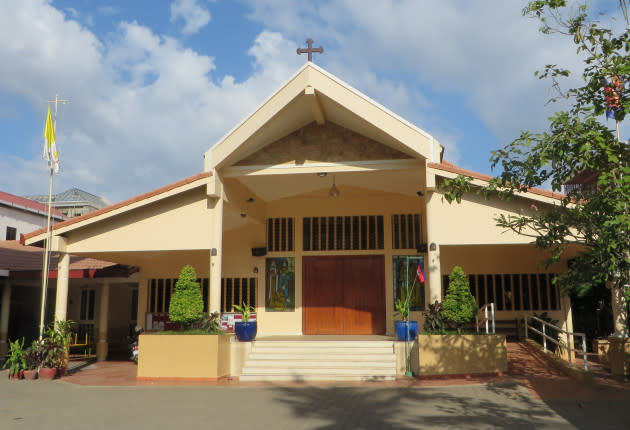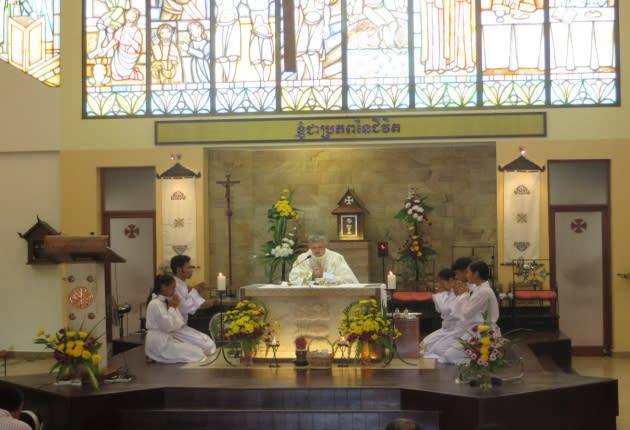 The parish of the Child Jesus in Phom Penh was born in the Cambodian refugee camps in Thailand during the time of the Khmer Rouges. When they returned, a handful of Christians gathered in an appropriate old wooden house. From this simple domestic church, a flourishing community was born which is still growing.
Today, the parish adds up to about 400 parishioners , and it is the largest of the three churches in the southern sector of Phnom Penh. It brings together the most activities (two youth centers, a nursery school, lay missionaries, ...).
In 2015 a bell tower was added to the church. In 2019, we are making our first outdoor Nativity scene. A place to welcome all the by-passers of our neighborhood to share the joy of Christmas !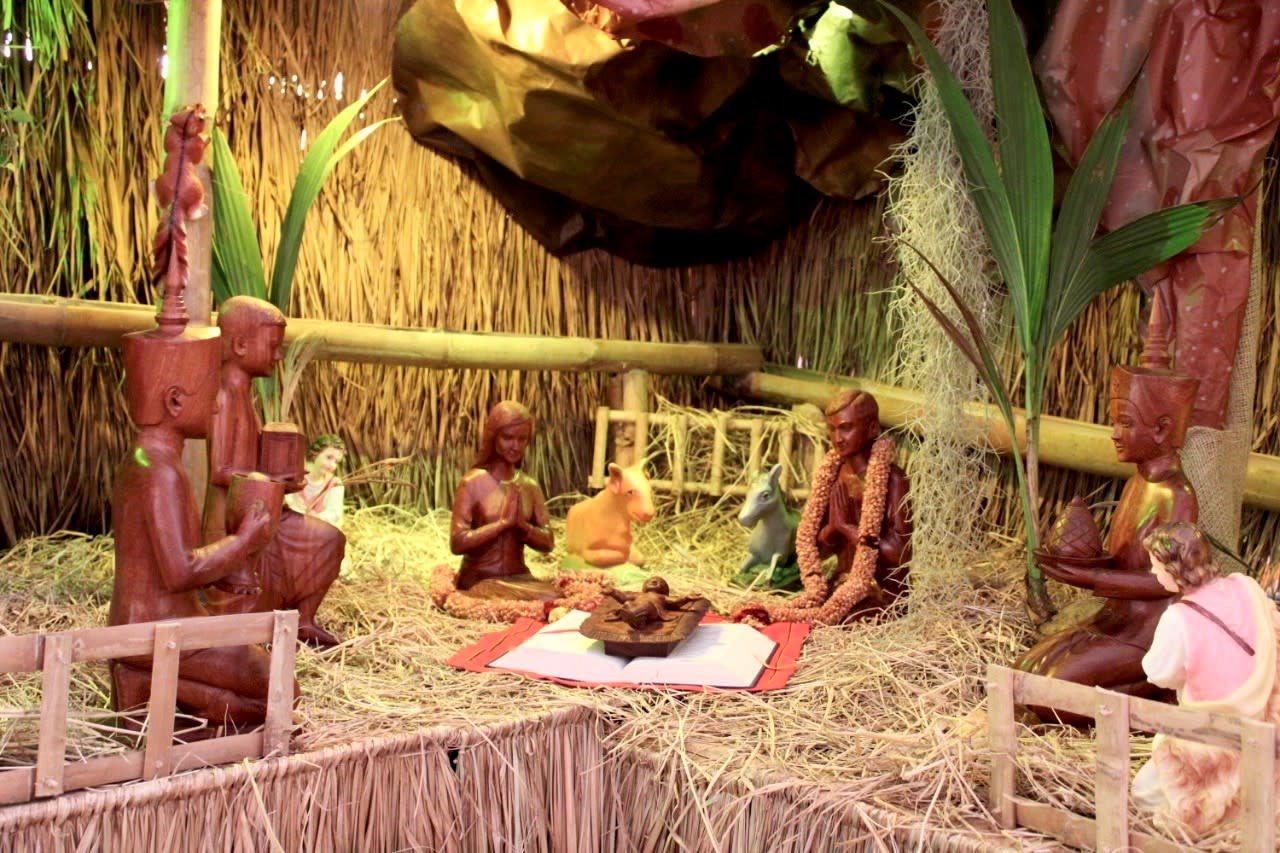 The old Nativity scene of the parish is so small, It fits in on a small table ... we can't wait for the new one !
A competent craftsman
For almost 30 years, Mr. Chum Somonn's carpentry workshop has grown and found its own authentic Cambodian style. Among other things, he knew how to acculturate the traditional Christmas scene with the costumes of the apsaras and the shepherds in sarong and krama. A large scale Nativity Scene was ordered from the workshop in 2017 for the entrance to the Seminar of Foreign Missions in Paris. Our parish, the parish of Phnom Penh South, is planning to order the same one for the joy of its parishioners.
This workshop is ready to go to work, but we still have to ensure payment for the:
purchase of the raw material (quality wood),
remuneration of artisans,
varnishing of the figurines,
installation of the Nativity scene.
Varnished wood resists time, and sheltered from the sun under the crib, it will be protected from the sun and bad weather, during this Christmas season, which is the dry season in Cambodia.
Any excess in the collection will allow us to order additional "santons", such as the Three Kings, which are not yet part of the order.
On behalf of the whole parish of the Child Jesus, we would like to thank you for your help!