Description

Version française
Dear friends,
MANY THANKS for your generous support which has enabled us to reach our initial target of 12,000€ !
We still need your help to reach our second tier goal of 14,000 €, which will allow us to buy a second water purifier/conditioner.
Thanks to all who can contribute or share the campaign with friends and family.
THE CHALLENGE
In Burkina Faso today, almost half the population lacks access to clean, safe drinking water. Women and children often walk long distances to find water, and families consume water from ponds and shallows, causing severe diseases, especially among children. Over 4,500 children under 5 die every year from diarrhoea caused by poor sanitation.
With a charitable donation today, you can help change that!
Providing a reliable and safe water source will reduce the risk of disease, and allow communities to thrive by enabling children to attend school and women to dedicate their energies to family and income generating activities.
SITUATION IN MOGTEDO
Mogtedo is a rural commune in central-eastern Burkina Faso, situated 80km east of the capital Ougadougou. Current water sources, consisting of wells and boreholes, are insufficient for the daily needs of the local population. Over half the town still lacks access to clean water. Additionally, the region is characterized by unpredictable rainfall and a dry season that can last for up to eight months of the year, causing groundwater levels drop and artisanal wells to dry out. For many, finding a reliable and safe source of water becomes a daily challenge.
visibilityFetching Water - in pictures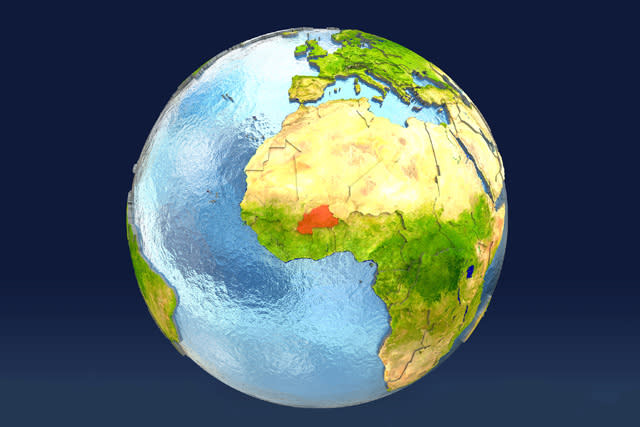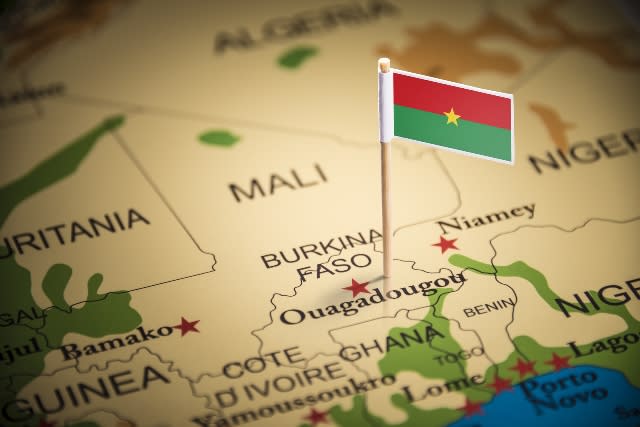 Mogtedo is located 80kms east of Ouagadougou
THE PROJECT
Father Bruno Sakandé grew up in Mogtedo, and is now a parish priest at Immaculate Conception parish in Ouarguaye. His desire is to provide a sustainable and durable source of drinkable water, improving the health and living conditions of the local population. The project is to drill a borehole, and install a pump along with a water purification and conditioning system. A local association will be founded to oversee the project. The association will be led by Régis de Padirac, a retired French businessman who is committed to investing his time and talent to help the Burkinabe people.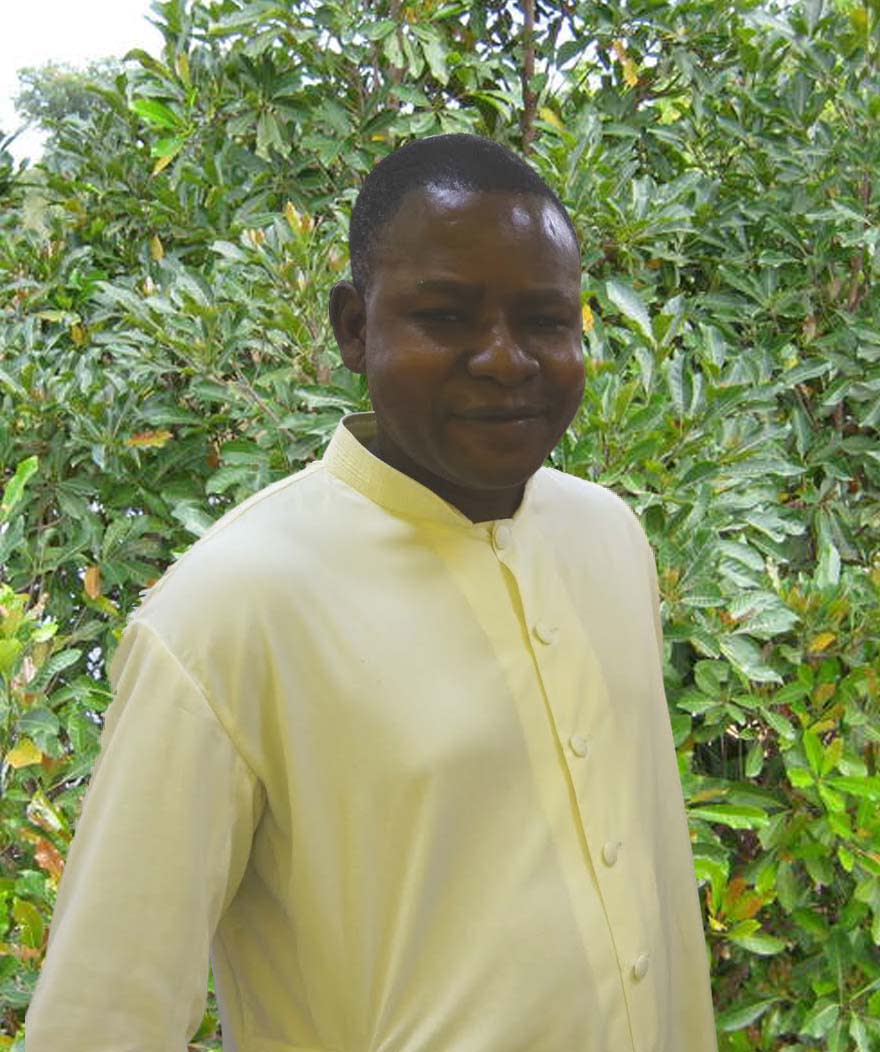 PROJECT BENEFITS
The borehole will provide up to 4,000 litres a day of safe purified drinking water for the population of Mogtedo
Revenue generated from water sales at a standard local tariff will enable the creation of 3 local jobs: water vendors and technicians to operate and maintain the borehole and water purification machine
5% of the revenue will be returned to the Parish of the Immaculate Conception to fund Parish activities
Any additional surplus revenue will be invested in a fund for micro-loans to small local entrepreneurs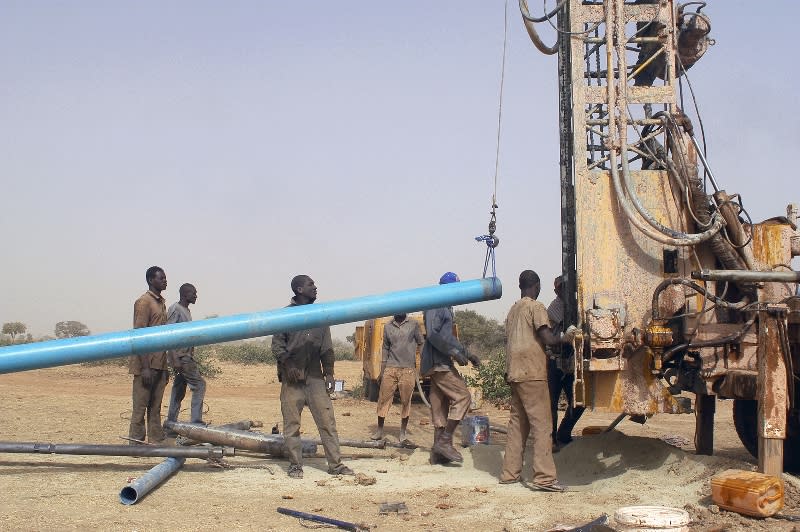 Drilling a well in Burkina Faso
HOW THE MONEY WILL BE USED
The project requires funding of 16,000€ to be viable, of which 4,000€ has already been raised from private sources. As a result, we are looking to raise 12,000€ through this campaign. The funds will be used as follows:
Borehole and pump 7,000€
Water purifier/ conditioner 1,800€
Pipes and storage tank 600€
Solar panels 1,500€
Electrification 900€
Workshop/ storage building 2,500€
Workshop equipment 900€
Miscellaneous 800€

If we exceed the goal of 12,000€, the additional funds will be used on a second water purifier/conditioner, and on a second-hand truck. Fundraising is being coordinated in France by Fraternité Cénacle, a charity that funds humanitarian projects in Africa.
Thank you so much for your generosity!