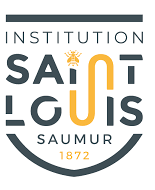 Institution Saint Louis : En route pour la canonisation de Charles de Foucauld
Institution Saint Louis : En route pour la canonisation de Charles de Foucauld
Le 15 mai 2022 Charles de Foucauld sera canonisé à Rome grâce au 2ème miracle déclaré à l'institution Saint Louis à Saumur. L'Institution Saint Louis souhaite donc amener une cinquantaine d'élèves à Rome pour assister à la canonisation !
Select your widget and you can simply copy the html code in the frame below on your website or blog
Copy and paste the html code above in the code of your website or blog. The project will appear in an integrated widget to your website or your blog.