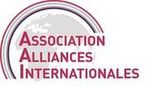 Un centre médical ophtalmologique en RDC
Un centre médical ophtalmologique en RDC
Construire le seul centre ophtalmologique à 1000 km à la ronde. Le Dr. Richard HARDI de la cté des Béatitudes exerce depuis 25 ans dans ces contrées et le développement de son activité demande de nouveaux locaux.
Select your widget and you can simply copy the html code in the frame below on your website or blog
Copy and paste the html code above in the code of your website or blog. The project will appear in an integrated widget to your website or your blog.