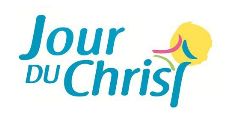 Grand rassemblement pour l'Unité des Chrétiens : Jour du Christ 2018
Grand rassemblement pour l'Unité des Chrétiens : Jour du Christ 2018
Jour du Christ 2018 veut donner l'occasion aux chrétiens, de toutes confessions, rassemblés par milliers, de vivre ENSEMBLE un temps de communion dans la fraternité que donne leur foi commune et de proclamer Jésus comme leur sauveur.
Select your widget and you can simply copy the html code in the frame below on your website or blog
Copy and paste the html code above in the code of your website or blog. The project will appear in an integrated widget to your website or your blog.